Families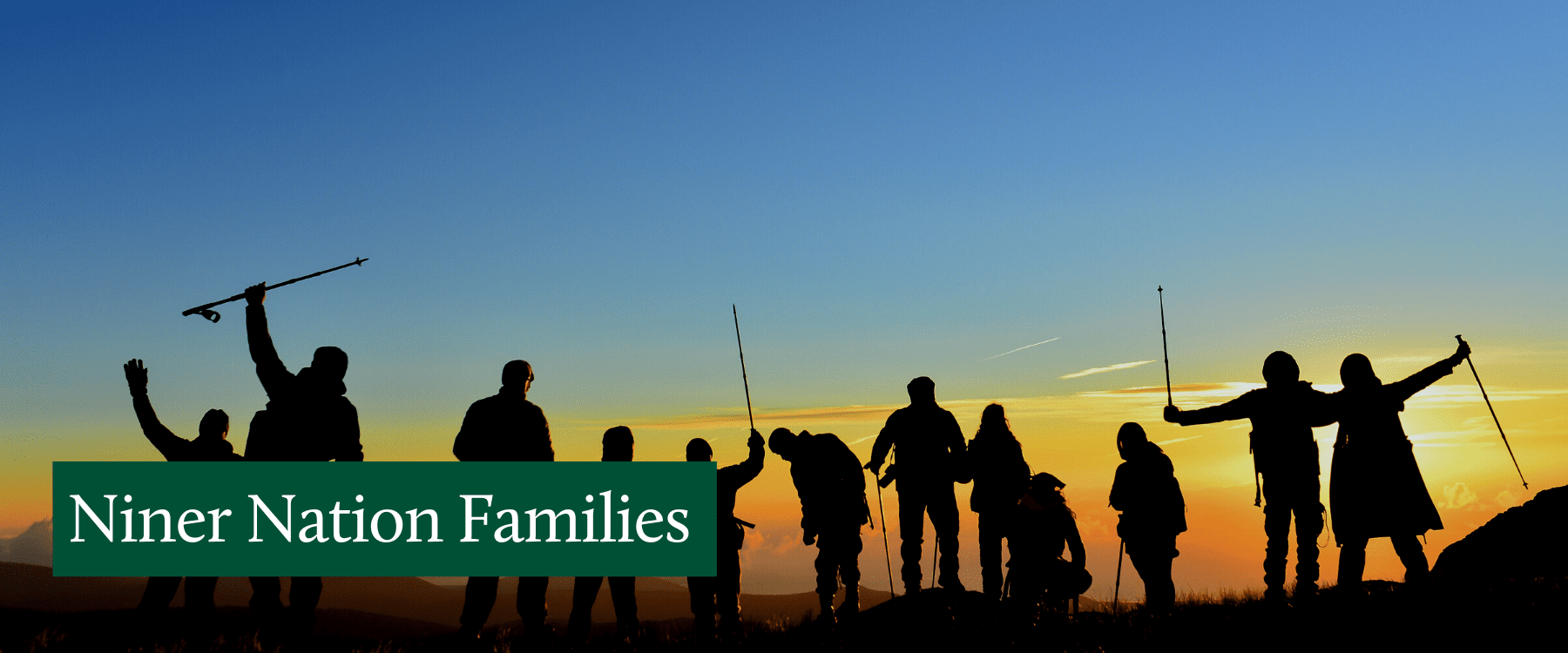 Our Mission
Assist students to achieve their educational and lifelong learning goals through an interactive and educational partnership. We realize that the college experience can be a team effort that includes a student's family and friends. Niner Nation believes that you play and important role in the support, encouragement, and empowerment of your student and we want to make sure you also have the resources and information to help them achieve their goals.
---
A few suggestions
Communicate with your student. Ask them about their experience at the university, what they have engaged in while on campus, activities they joined, or information they collected from their design team.
Encourage your student to take responsibility for their decisions. We are here to help them find information, process that content, and move towards a decision that brings them confidence.
Remind your student to check their email and respond to necessary requests from their advisor or others on campus. The university sends all important messages directly to their university email address and many of them might be time sensitive and relate to academic progress.
Review academic calendars before planning family activities. Faculty set their attendance policies individually and the university has a firm set of deadlines for registration, add/drop, exams, and other procedures. If in doubt, have them check in with their advsior or faculty!
A note about FERPA: We advise students to share academic information, including grades, with their families when appropriate. According to federal law (FERPA), once a student enrolls at the University, the student's parents/guardians do not have automatic access to the student's educational records unless Guest Access Portal has been given to parents by student.
---
Concern for your student
You know your student best. If you are noticing changes in your student or barriers, here are a few resources to provide them. If you believe your student may be a danger to themselves and/or others, please call 911 immediately.
---
A couple more resources
We've compiled a few things to help you learn more about the college experience to help you support your student along the way.