Select/Change Your Major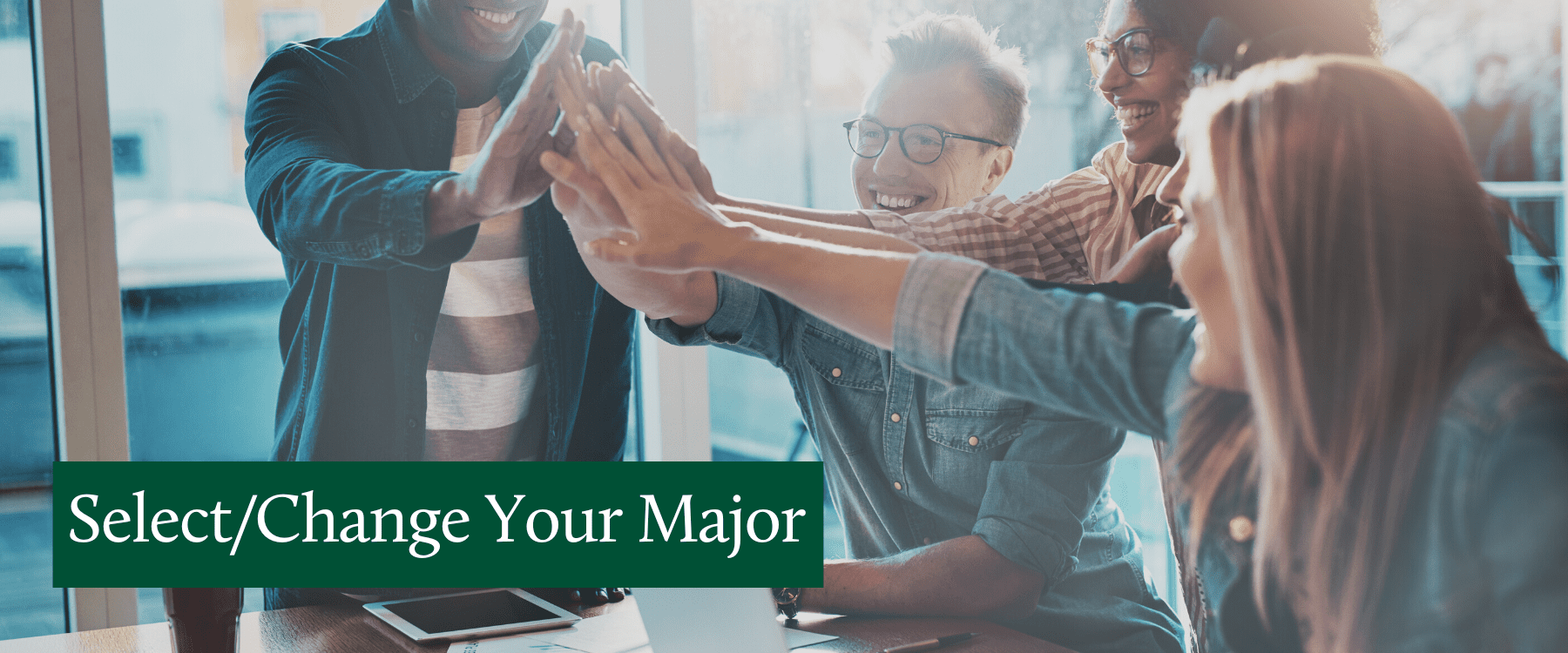 SEEK TO DISCOVER WHAT PURPOSEFUL LEARNING MEANS TO YOU
There are many pathways towards a degree and purposeful work post graduation. Our vision is to show you the return-on-investment you are making during this college experience and how it translates to your success post-graduation. To maximize success and happiness with your career we encourage you to study what you love to study and we will show you the competencies that you are gaining in the classroom and through engagement in the activities and programs the university offers you. Confidence in your decision comes from exploration, engagement in the process, and continous reflection. It's okay to change your mind! If you are ready to declare a major, check out the information by college below to help make the process smoother. Don't forget to choose a Career Community in Hire-A-Niner to receive tailored industry and career information.
---
Let's Select/Choose Your Major
Each College/School and academic major have their own processes and requirements. Take time to explore the program's website and talk to your academic advisor.
NEW STUDENT?
Request to review to change your major on the admissions application before enrollment/registration. You can also email admissions@uncc.edu. Include your name and date of birth in the email.
CURRENT STUDENTS
Use the relevant information below to learn more about changing your major. Once classes start, even in your first semester with us, you are considered a current/continuing student.
College of Computing and Informatics
College of Health and Human Services
Belk College of Business
The William States Lee College of Engineering
University College
Cato College of Education
College of Liberal Arts & Sciences
College of Arts & Architecture
---